18 May

May/June 2020 Online Trainings & Workshops

Wednesday, May 20 – What's Up With Jailing in the Age of Covid & What You Can Do About It


1-2:30pm PST // 3-4:30pm CST // 4-5:30pm EST

Join organizers from across the country working to end incarceration, immigration detention, and support the health of people who are incarcerated, in custody, or facing criminalization during the pandemic. This session will include storytellers from Detention Watch Network, the Let My People Go campaign, and more! We will hear about how organizing has shifted in the current context with Covid-19 and where coalitions are being built. This session is a follow up to our November 2019 session What's Up with Jailing in America & How We Can Fight It.

Sign up to get access to the session and recommended readings.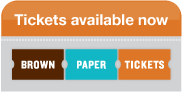 ---
Tuesday, May 26
Online Meeting Facilitation
1-3pm PST// 3-5pm CST // 4-6 pm EST
Virtual meetings bring a new set of facilitation challenges. How do you read the "room", maintain equitable engagement, and make group decisions from through the screen? In this introductory training, learn some tools and tips for working in online spaces in more equitable ways. Facilitating groups towards full member participation and democratic process can be challenging, especially when dealing with dynamics of power and oppression that often marginalize women, people of color, queer, trans, and gender non-conforming folks, people with disabilities, and those with limited access to the cultural cues that come with class privilege. Some simple tools can drastically shift the energy of a meeting, might help you hear new voices, and invite the perspectives of all participants.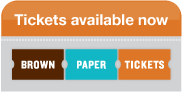 ---
Thursday, June 4
Uprooting White Supremacy Culture in Movement Organizations
11:30-12:30pm PST// 1:30-2:30pm CST // 2:30-3:30 EST
Is your organization stuck when it comes to identifying how cultures of white supremacy and racial inequity manifest? Are you hungry to shift your organization towards racial justice? Join us for this 60 minute webinar where we will ground participants in an easy-to-use tool to better understand what white supremacy culture is, share specific examples and the most common mis-steps of how it arises in our organizations policy and practices, and explore strategies, visions, and policies for how we can disrupt it. Plan to learn and deepen your analysis in practical ways and leave with tools, stories, and visions for bringing liberation and racial justice into the center.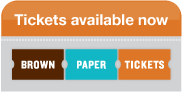 ---
AORTA Open Studios, are free, one-hour, weekly offerings on a specific topic with an AORTA trainer. All sessions in May and June 2020 are currently full, however if you'd like to be added to a waitlist for a specific Open Studio session, please send us an e-mail at info [AT] aorta [DOT] coop with the date and topic that you are interested in. We will contact you if a space opens up.